Packaging
Your parcels must be appropriately packed. If you require any guidance, click here to see our recommended packaging guidelines. Any claim resulting from a parcel that is not packaged to a professional standard will be rejected.
Any parcel sent through our services must be able to withstand a short drop — fragile items should not be sent though our services. Any claims for damages as a result of a fall, but with the external packaging intact will be declined. Please view our Packaging Guidelines for details on how to package your items efficiently.
All parcels are handled equally by our service — labelling like Fragile will not be specially treated. The sender is responsible for ensuring that the internal packaging is strong enough to protect the items within.
Please note that the Packaging Guidelines are for reference, and not as a basis for claims.
Damage
If the external packaging is intact, any claim for damage of the parcel items will be invalidated as the internal packaging should have been sufficient to protect the items.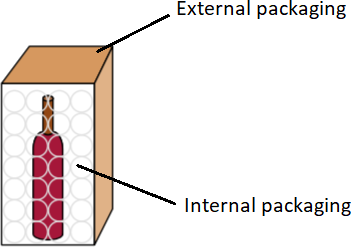 If the box or packaging is clearly damaged upon collection at the collection point, it is of paramount importance the recipient must reject the parcel, and notify the store staff. If the recipient accepts the parcel, and leaves the store premises, the parcel is deemed successfully delivered without damage, and any claim for damage will be refused.
In the event of damage all packaging must be kept for inspection. Photos of the external packaging damage must be taken at the collection point, in attendence of the store staff. The item must be available for inspection in the state it was delivered, at the the collection point it was delivered to. If the item is moved, the packaging is not kept, or no photographic proof of external damage taken within the collection point premises is provided, the claim will be rejected.
It is the sender's responsibility to inform the recipient of these terms and conditions.
Claims
All lost or damaged parcels have to be reported within 24 hours. Lost and damaged parcels reported after this specified time frame will not be eligible for any compensation claim.
In the event of a claim, a cost invoice will be needed to prove the value of the parcel contents, and photos must be supplied for all damage claims.
The maximum claim amount is SGD$50, or the amount stated in the provided cost invoice, whichever is lower.
If the item is not sufficiently packed, the claim will be rejected. Please check our guidelines before dropping off your parcel at a collection point.
When filing a claim with us, please state your tracking number and a detailed description of the claim. Allow 5 working days for us to review all details of your claim before we contact you.